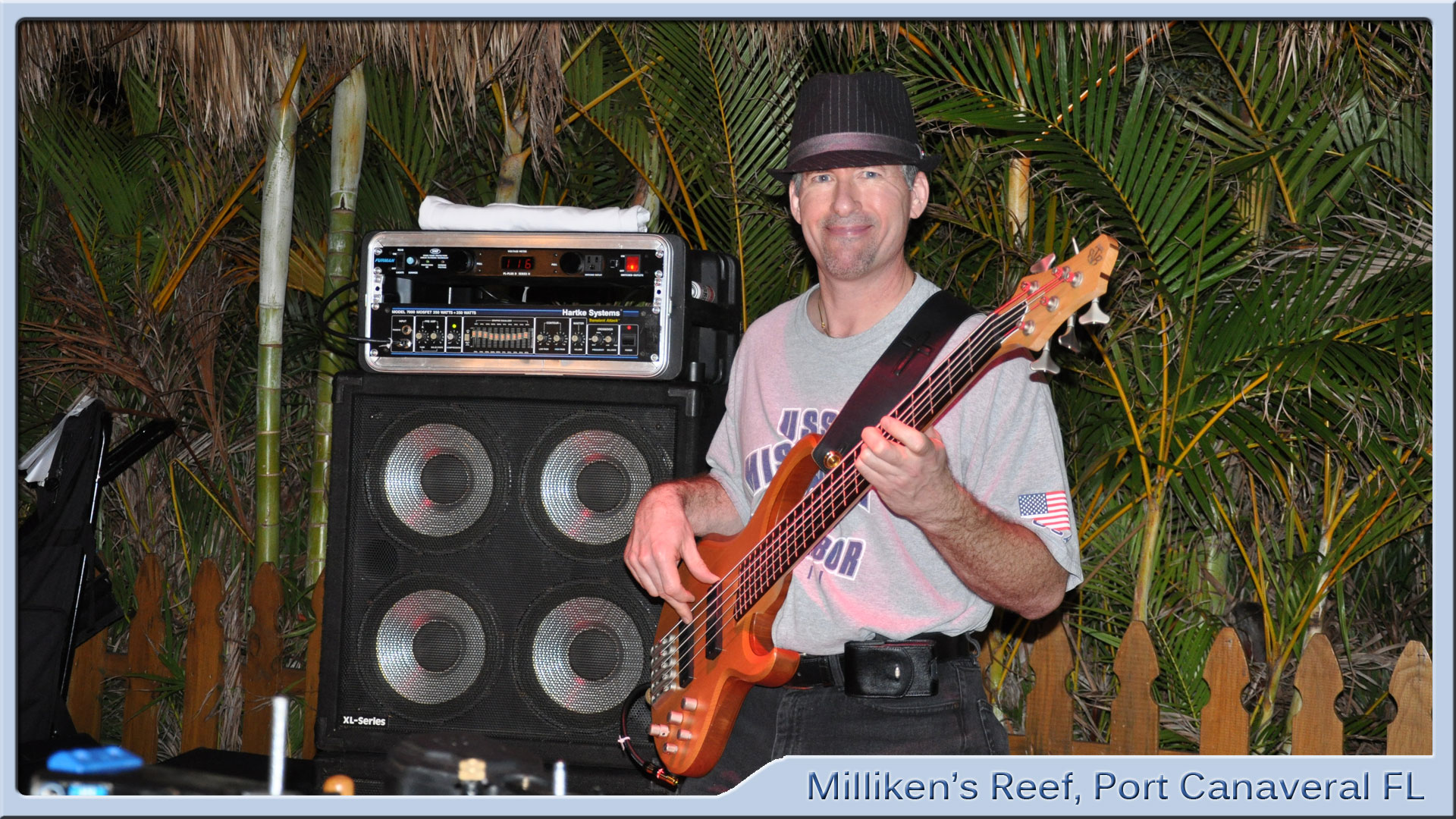 Patrick
Bass Guitar Player based out of the Rockledge, Florida.
Visit Web Site
For Patrick, attention to the music, consistency and dedication are key. As a performing bassist, it is this, along with his easy-going attitude, ability and skill, that have continued to earn him the chance to play with other top musicians.

Over the last year versatility has become a strong attribute in his playing. Patrick has been involved in a range of musical genres that include Motown, rock, and progressive.

Aside from bass guitar Partick plays Drums and keyboards. Playing other instruments and having experience with producing, engineering, and arranging music continues to create new sounds in his original music. But more importantly, it has become a contributing factor to how he approaches bass playing techniques.

Patrick's musicianship as a bassist was influenced by no specific individual element in the music world. Instead, his style has been shaped by legends such as Red Hot Chili Pepers, Commodores, Maroon 5, Victor Wooten, and the Police.